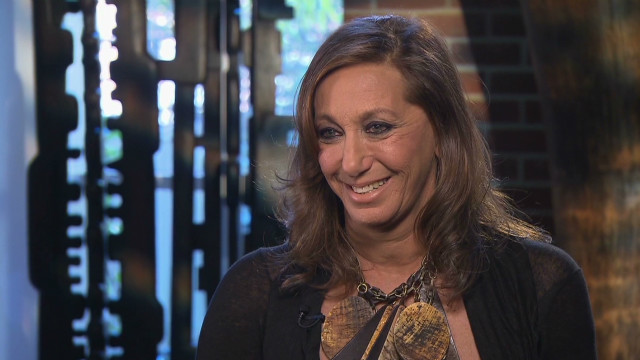 Early Start
February 23rd, 2012
CNN's Alina Cho sits down with designer Donna Karan
In a special preview of Fashion: Backstage Pass, CNN's Alina Cho talks to fashion mogul Donna Karan about her early career and using her fashion empire to give back.
Donna Karan says, "I started as a dream…I wanted to design seven easy pieces that were just for me and my friends, and that's the truth. And then, all of a sudden, everybody wanted them."
Karan continues, "With the world that we're living with today and you talk about dressing, I can no longer just dress. It was dressing and addressing. The healthcare problem or educational problem, the cultural problems, the impoverished lands of people."
Cho explains that Karan's Urban Zen stores support Haitian artists and Karan adds, "100 percent of the profits all goes back to the Haitian artisans."
Fashion: Backstage Pass airs Saturday, February 25th from 2:30-3:00pm ET on CNN. In addition to Karan, Cho profiles red carpet staple Marchesa, follows supermodel Joan Smalls and talks with Prabal Gurung and Sophie Theallet about their efforts to make uniforms chic in the half hour special.