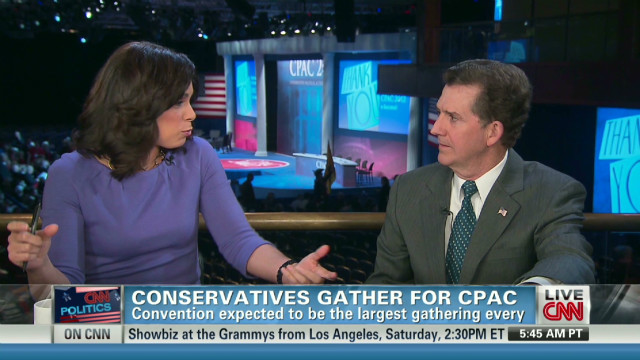 Starting Point
February 9th, 2012
Senator DeMint: Brokered convention possible
Senator Jim DeMint (R-SC) tells CNN's Soledad O'Brien that a brokered convention is possible. His acknowledgement follows American Conservative Union Chairman Al Cardenas and Gingrich Campaign Chairman Bob Walker's same assertion on Starting Point this morning.
O'Brien says, "So when we talked to Al Cardenes earlier, he basically said listen, if you look to March — if you look to Super Tuesday and if by Super Tuesday Mitt Romney has not wrapped this up, this could go to a brokered convention."
DeMint replies, "Well, that's probably true the way it's set up this year with the divided delegates — it could very well go to the convention."
Starting Point with Soledad O'Brien airs week mornings from 7-9am ET on CNN.