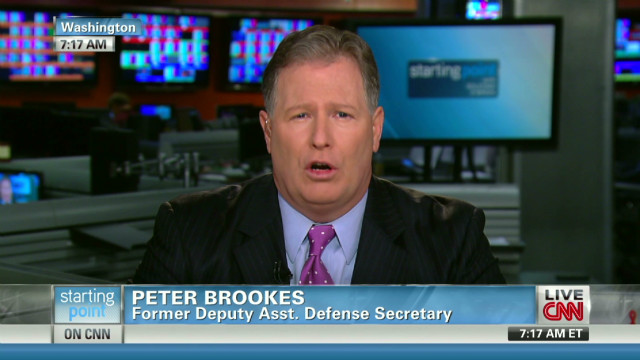 Starting Point
January 30th, 2012
Peter Brookes: Panetta comments on Osama bin Laden are 'careless'
Former Assistant Secretary of Defense and Heritage Foundation's Peter Brookes talks about the claim by Defense Secretary Leon Panetta that some officials in Pakistan knew where Osama bin Laden was hiding out.
Brookes says, "[Panetta's] words are quite careless…. I concur with Secretary Panetta but… I think it was a mistake to go ahead and say this once again to a national audience."
Starting Point with Soledad O'Brien airs week mornings from 7-9am ET on CNN.