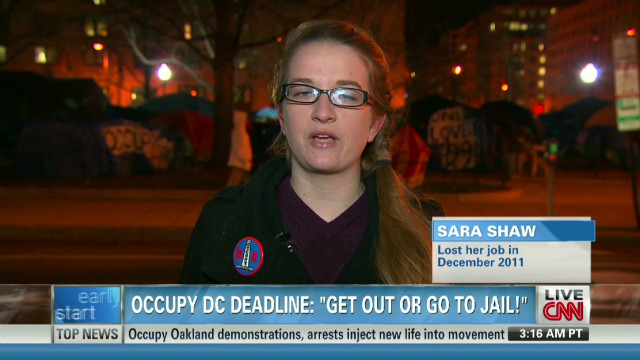 Zoraida Sambolin
January 30th, 2012
DC Occupier witness: using Taser was unnecessary
On Early Start, Occupy DC participant Sara Shaw speaks to CNN anchor Zoraida Sambolin about witnessing police using a Taser gun on a man at the camp.
Shaw says, "Once they were trying to detain him they then Tased him, which was definitely very unnecessary…. he was convulsing a little bit. But they took him to the hospital and they said that he was OK. He then spent the night in jail and his arraignment is today."
Early Start with Ashleigh Banfield and Zoraida Sambolin airs week mornings from 5-7am ET on CNN.