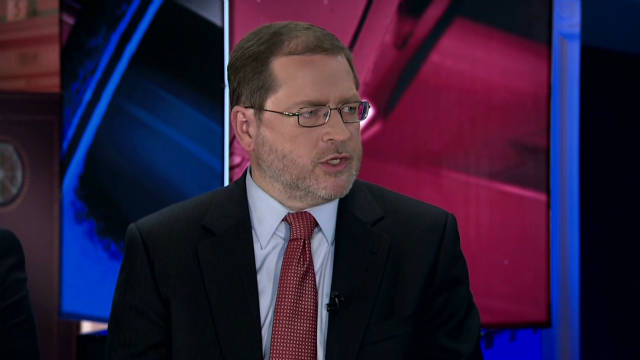 The Situation Room with Wolf Blitzer
November 21st, 2011
Norquist: Bush spent too much, but we took it into hyper speed.
Grover Norquist, Pres. of Americans for Tax Reforms, responds to claims that his anti-tax pledge prevented a debt deal. A full transcript is posted on CNN.com.  This interview aired today on CNN's The Situation Room with Wolf Blitzer.
Highlight from Full Interview
THIS IS A RUSH FDCH TRANSCRIPT. THIS COPY MAY NOT BE IN ITS FINAL FORM AND MAY BE UPDATED
WOLF BLITZER, HOST: All right, hold on a minute, Gloria, because Grover Norquist is here, the president of Americans for Tax Reform, arguably one of the most powerful men in Washington. Do you that when I say that, you don't like that when I say that? Because all the Democrats blame you and that so-called pledge that you've gotten from most of the Republicans including, I think, all six of those Republicans on the super committee, no new taxes under any circumstances. And so they blame you for this. Give me your reaction to what we just heard from the president.
GROVER NORQUIST, PRESIDENT, AMERICAN'S FOR TAX REFORM: Harry Reid and President Obama are in a difficult position. They cannot say to the American people we've spent the country into bankruptcy over the last three years. Bush spent too much, but we took it into hyper speed. And we want you to — we want to raise your tax to pay for our more spending and the Republicans won't let us raise your taxes to pay for our more spending. Instead Obama and Reid and some of the other Democrats want to blame me, which is sort of funny.