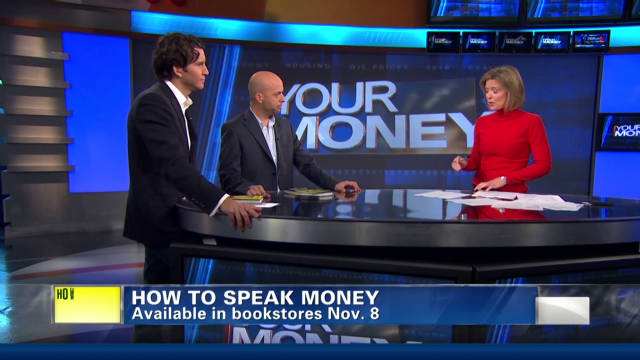 CNN
November 4th, 2011
Will Cain and Pete Dominick Hijack "Your Money"
While Ali Velshi is reporting live from the G-20 Summit in Cannes, fellow CNN financial expert Christine Romans takes over hosting duties for his show Your Money.
Meanwhile, CNN contributors Will Cain and Pete Dominick crash the set and interview her about How to Speak Money, a new book by Romans and Velshi.
This episode of Your Money airs on Saturday, November 5th at 1p ET and re-airs Sunday, November 6th at 3p ET.
How to Speak Money will be available on November 8th.