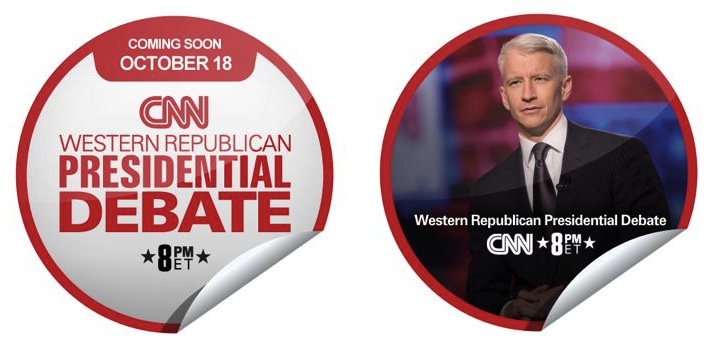 Social Media
October 17th, 2011
'Check in' to the CNN Western Republican Presidential Debate on GetGlue for Exclusive CNN/WRLC Stickers
CNN is live and on-location in Las Vegas this week for the Western Republican Presidential Debate. GetGlue users can 'check in' to the debate to unlock two limited-edition stickers.
CNN's  Anderson Cooper will moderate the debate, Tuesday, Oct. 18 from 8 p.m. to 10 p.m. (ET). The debate will be broadcast from The Venetian Resort Hotel Casino in Las Vegas, Nevada and is presented by CNN and the Western Republican Leadership Conference (WRLC).
Voters from the 16 states and territories that make up the Western region of the United States will be in the audience and will have an opportunity to pose questions directly to the candidates.
For more information about the CNN Western Debate visit: CNNPolitics.com