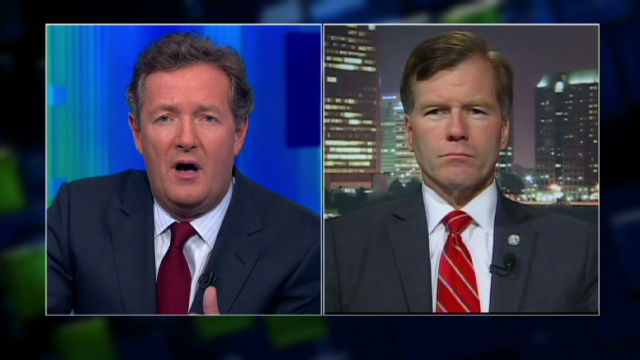 CNN
August 24th, 2011
Piers Morgan Tonight: VA Gov. Bob McDonnell on preparing for Hurricane Irene
Virginia Governor Bob McDonnell is a guest on "Piers Morgan Tonight" this evening, and discussed how to prepare for Hurricane Irene, which is on a path toward VA and up the east coast. "We practice, we drill, we coordinate regularly with the localities, and we are ready if it does hit,"  he said.
He also discussed yesterday's shocking earthquake and told Piers "there's going to be a lot of work to do" regarding the cleanup in the aftermath of the quake.
Watch the full interview tonight at 9pmET/PT. Also on the show: Judd Gregg, Joe Nocera, ABC's Sam Champion and Sara Sidner from Libya.