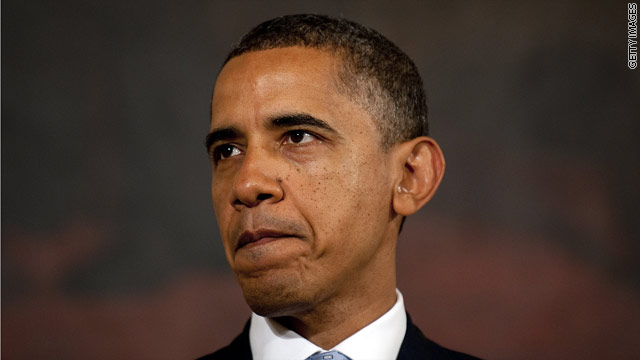 The Situation Room with Wolf Blitzer
August 15th, 2011
CNN's Wolf Blitzer to Interview President Barack Obama
CNN's Wolf Blitzer will sit down with President Barack Obama in Peosta, Iowa on Tuesday, August 16. In this one-on-one interview, on the second day of the president's bus tour across the Midwest, Blitzer and the president will discuss a variety of topics from domestic economic and international issues to 2012 politics. The Situation Room with Wolf Blitzer will broadcast live from Iowa today, Monday, August 15 and Blitzer's interview with President Obama will air tomorrow, Tuesday, August 16, during The Situation Room with Wolf Blitzer 5-7 p.m. ET.
Blitzer is CNN's lead political anchor and the anchor of CNN's The Situation Room with Wolf Blitzer, which airs weekdays 5-7 p.m. and Saturday evenings 6-7 p.m. on both CNN International and CNN. Throughout Blitzer's career, he has interviewed some of history's most notable figures, including former Presidents George W. Bush, Bill Clinton, George H.W. Bush, Ronald Reagan, Jimmy Carter and Gerald Ford.
CNN Worldwide, a division of Turner Broadcasting System, Inc., a Time Warner Company, is the most trusted source for news and information. Its reach extends to nine cable and satellite television networks; one private place-based network; two radio networks; wireless devices around the world; CNN Digital Network, the No. 1 network of news Web sites in the United States; CNN Newsource, the world's most extensively syndicated news service; and strategic international partnerships within both television and the digital media.
-30-
CONTACT:
Jennifer Scoggins                 Washington, D.C.                202.515.2947       jennifer.scoggins@cnn.com