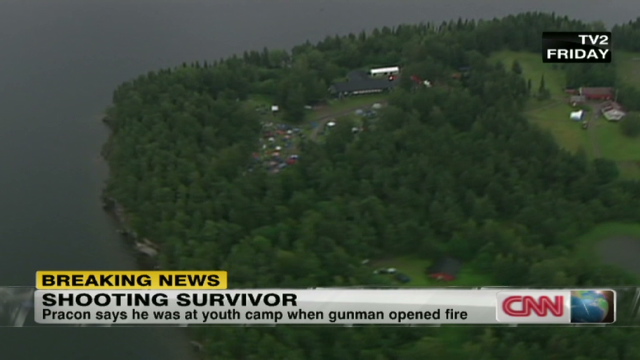 Breaking News
July 23rd, 2011
CNN coverage: Deadly attacks in Norway
On Friday a deadly bomb blast rocked government buildings in the center of Norway's capital, Oslo, shortly before a gunman dressed as a police officer opened fire at a political youth camp on a nearby island. Follow CNN's news blog This Just In for the latest updates and analysis of the attacks.
CNN continues to cover this ongoing story with reports from CNN correspondents Michael Holmes, Jim Boulden and Nic Robertson in Oslo and Diana Magnay near Utoya.
Go here to see all the Norway attack-related video and image submissions for CNN iReport.
Recent videos:
Michael Holmes reports from outside the courthouse where the suspect is expected to appear Monday.
Nic Robertson explains what a 1,500-page manifesto reveals about Norway shooting suspect Anders Behring Breivik.
Diana Magnay reports on how Norway is mourning the victims from Friday's attacks.
One Norway shooting survivor describes how he played dead as a gunman passed him.
Jim Boulden reports Norwegian police say Utoya shooter is a"Christian fundamentalist with right-wing views".