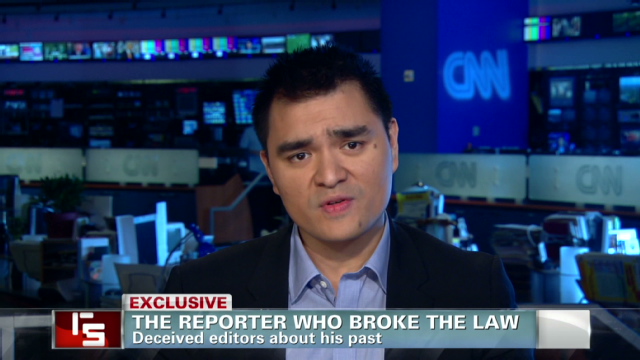 Reliable Sources
June 26th, 2011
Vargas goes public about illegal status
"The first thing I told her is that I'm sorry." – former Washington Post reporter Jose Antonio Vargas to Howard Kurtz on telling the paper's publisher Katharine Weymouth that he is an illegal immigrant and wanted to reveal that in the Post. The paper killed the story.
EMBEDDABLE VIDEO: Vargas goes public about illegal status
Jose Antonio Vargas appeared exclusively on Reliable Sources on Sunday. A full transcript of the program can be found here.