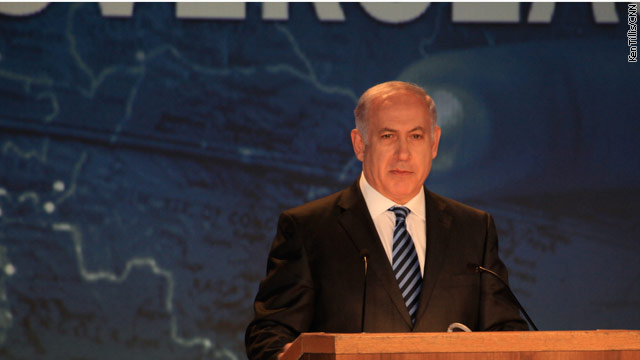 Hala Gorani
May 23rd, 2011
CNN coverage: Israeli PM Netanyahu's address to Congress
Beginning at 10:45amE on Tuesday, May 24, CNN will kick off its coverage of Israeli Prime Minister Netanyahu's address to Congress with a CNN co-production anchored by Wolf Blitzer, Hala Gorani and Suzanne Malveaux.  Dana Bash will report from Capitol Hill, Elise Labott and Gloria Borger will contribute from Washington, D.C., and Kevin Flower and Matthew Chance will report from Jerusalem.  The television coverage will broadcast live across CNN and CNN International.
Online users can find expert analysis and insight on the speech and CNN's in-depth coverage via CNN.com's foreign affairs blog, Global Public Square. More details are available at http://on.cnn.com/lvTEmv. CNN also is asking users to send in their questions about the Middle East via iReport, the network's participatory news community, at http://on.cnn.com/iL8C7O.
In addition to live streaming the speech on CNN.com and the CNN apps for smart phones and tablets, users can watch Labott and Josh Rogin (@joshrogin) of Foreign Policy magazine discuss the speech and broader peace issues facing the Middle East, live, with Netanyahu's spokesman Mark Regev (@israelipm). CNN will curate questions to further this conversation via the iReport assignment, Twitter and comments posted to related CNN.com stories.
On Twitter, follow CNN and the hashtag #Bibispeech for additional live commentary during the address: @wolfblitzercnn, @halagorani, @suzannemalveaux, @danabashcnn, @kmflower, @eliselabottcnn, @mchancecnn.