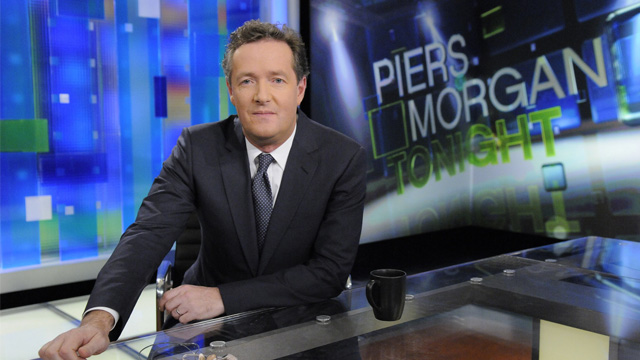 World Business Today
May 16th, 2011
CNN International Programme Information Weeks 23 & 24
CNN International programming details for weeks 23 and 24 including: Piers Morgan Tonight, MainSail and Icon.
Daily at 2000 BST
Full air times: 0200 (LIVE SIMUCAST WITH CNN US), 1200 and 2000 BST
Duration: 1 hour
Recent international names interviewed on Piers Morgan Tonight have included Tony Blair, Rudy Giuliani, Carmen bin Laden, John Kerry, Bob Woodward, Michael Moore, Lord Alan Sugar and Chelsea Handler. The in-depth, personality-driven interview programme continues nightly throughout May as Piers' inimitable style uncovers the most fascinating details about his newsmaker guests, unearthing hidden stories which surprise, challenge and delight an audience in more than 200 countries and territories worldwide.
cnn.com/piers
@pierstonight
facebook.com/PiersTonight
Wednesday 15th June: Prism 1700 BST and Quest Means Business at 1900 BST
Thursday 16th June: World Business Today 0900 and 1400 BST, Prism 1700 BST and Quest Means Business 1900 BST
Friday 17th June: World Business Today 0900 and 1400 BST and Quest Means Business 1900 BST
Live Coverage
CNN's emerging markets editor and anchor of CNN Marketplace Middle East, John Defterios (pictured) is in St. Petersburg for the International Economic Forum, interviewing world leaders and business heads. CNN's coverage across its business shows 'World Business Today' and 'Quest Means Business' will focus on the 'rise of the east', looking specifically at Russia and the opportunities for international businesses and investors there. Plus John co-anchors 'Prism' on Wednesday and Thursday and will host discussions with a wide-ranging group of interviewees regarding the relationship being forged between the BRICS countries and emerging markets beyond those nations.
Thursday 16th June at 1130 and 1830 BST; Saturday 18th June at 0730 and 1600, 2330 BST; Sunday 19th June at 0430, 0830 and 1930 BST
Duration: 30 minutes
For two years Shirley Robertson competed in the Extreme Series Grand Prix Circuit. Now she gives viewers a unique insight into what it takes to compete on one of the toughest world-class sailing events.
Eleven crews are heading to Istanbul to compete in some of the fastest sailing machines ever made. For American Terry Hutchinson, a world-class sailor, leading his Artemis crew in the 2011 Extreme Series is a new challenge.
In Istanbul Terry and his team have around 30 races, lasting no more than 15 minutes each. His rivals will include Olympic Gold medallists and World Champions, but despite his relative lack of experience in these boats Terry and his Artemis team are seen as one of the favourites but can they deliver?