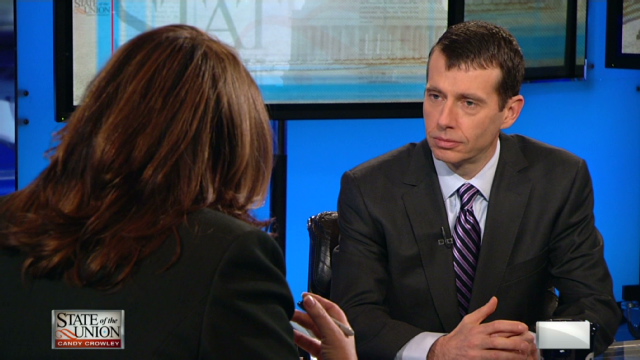 CNN
April 10th, 2011
Plouffe on State of the Union: Obama will lay out deficit plan this week
Washington (CNN) – President Barack Obama will lay out his plan for long-term deficit reduction this week, White House senior adviser David Plouffe told CNN on Sunday.
In an interview for broadcast on CNN's "State of the Union," Plouffe said Obama will "lay out his approach very clearly." He did not provide a specific date for the event.
"He believes we need significant deficit reduction in the coming years," Plouffe said. "That's what he's going to speak to this week."
Watch State of the Union with Candy Crowley Sundays at 9am ET. For the latest from State of the Union click here.