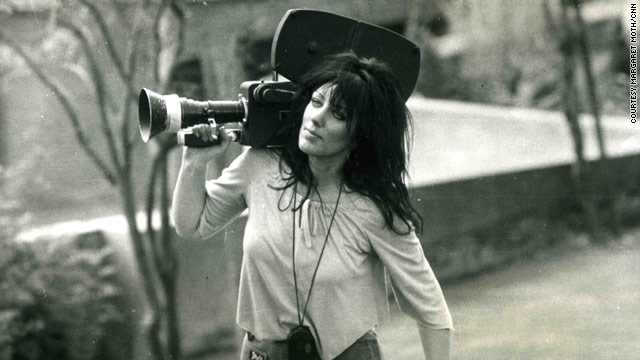 CNN
March 23rd, 2011
CNN announces the Margaret Moth Masters Fellowship
CNN is paying tribute to longtime CNN photojournalist Margaret Moth – who lost her battle with cancer in March of last year – by renaming one of the CNN Masters Fellowships in her honor. Internal note to CNN staff after the jump.
Below is the note to staff senior vice president of international newsgathering Parisa Khosravi issued Tuesday:
On the anniversary of the passing of our dear friend and colleague, Margaret Moth, I am proud to announce that her legacy will now live on at CNN in the Margaret Moth Masters Fellowship.
This fellowship – as part of CNN's Masters Fellowship Program – is being renamed in Margaret's honor as a testimony to her fearless pursuit of journalism.  As one of the first camerawomen to cover international news, her desire to chase stories around the world – no matter how difficult the assignment – enabled Margaret to capture some of CNN's most iconic pictures. To borrow the words of Ben Wedeman, Margaret truly represented the best of CNN.
It was Margaret's desire that this opportunity identify and develop those with a true passion for journalism, so please share this news far and wide as recruiting starts today. (FYI – candidates are not required to sleep in combat boots and dress in black attire!)
Last year CNN produced an award-winning documentary on Margaret's life – watch Part 1 here and Part 2 here.
You can also read some of the stories Margaret's friends, myself included, fondly shared with the world here.
About the CNN Masters Fellowship Program:
The Masters Fellowship is a paid summer work experience program for graduate-level students pursuing Masters Degrees in journalism. Fellows are given direct work experience to learn to perform the job for which they train, in hopes of enhancing their qualifications for future employment with our company.  Contact Turner Recruiting at Masters.Program@turner.com for further details.
Long live Margaret's spirit at CNN!
Parisa