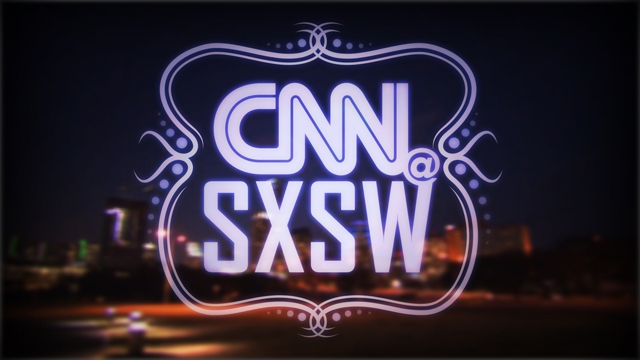 SXSW
March 4th, 2011
CNN goes live from the Dive at South by Southwest®
MAX's Wine Dive hosts the "CNN Grill" during SXSW® Conferences & Festivals
During this year's South By Southwest festival, CNN and MAX's Wine Dive – Austin's downtown hotspot known for its gourmet comfort food and competitively priced wines from around the world – will transform the restaurant for a private event known as the "CNN Grill," beginning Saturday, March 12, through Thursday, March 17.
Acting as CNN's hub during SXSW's Interactive, Film and Music festivals, MAX's Wine Dive will assume the persona of the CNN Grill. Situated just steps from the Austin Convention Center, the CNN Grill is a broadcast center bringing select SXSW attendees, newsmakers and members of the media together to participate in live CNN reports and enjoy special musical performances. For the latest news about what's happening at the CNN Grill and SXSW, follow @cnnsxsw on Twitter (detailed schedule to be announced).
Celebrated restaurateur Danny Meyer and his Union Square Events (the catering, sports and entertainment events business from Union Square Hospitality Group) is sending a group of chefs from its home base in New York City to consult with MAX's Executive Chef JP Lacoste on a special CNN Grill menu to be served throughout the event. The menu will feature a selection of MAX's signature dishes alongside offerings created especially for the CNN Grill by the Union Square Events culinary team. Guests will also enjoy handcrafted cocktails, incredible wines and great entertainment exclusive to the CNN Grill. MAX's will advertise this private event inside and out as the "CNN Grill."
CNN pioneered the concept of the Grills in 2004 with the CNN Diner, which was created for the 2004 Republican National Convention in New York. In 2008, CNN continued the tradition at the Democratic National Convention in Denver, the Republican National Convention in St. Paul, and on Election Night in New York City. Since 2004, Civic Entertainment Group has served as CNN's executive producer for the Grills, managing the design, logistics and on-site operations of each unique execution of the concept.
The CNN Grill will utilize the entirety of MAX's Wine Dive – 3,000-square-feet upstairs and 9,000-square-feet in MAX's Underground – and the restaurant will be closed to the general public from March 11 through March 19.
MAX's Wine Dive is a unique restaurant which combines three exciting elements: a high energy but informal atmosphere, fantastic chef-driven "gourmet comfort food," and a highly acclaimed and competitively priced wine list. Additionally, MAX's Wine Dive sells wine in retail transactions for guests' off-premise consumption through "The Black Door," a revolutionary retail wine sales program and wine-buying community.  As the t-shirt says, "Fried Chicken and Champagne…? Why the Hell Not?!?"  For more information, go to http://www.maxswinedive.com.
Danny Meyer's Union Square Hospitality Group includes some of New York City's most beloved establishments: Union Square Cafe, Gramercy Tavern, Eleven Madison Park, Blue Smoke/Jazz Standard, Shake Shack, The Modern, Cafe 2 and Terrace 5, located at The Museum of Modern Art, El Verano Taquería and Box Frites (both at Citi Field), Maialino, Union Square Events and Hospitality Quotient.
CNN Worldwide, a division of Turner Broadcasting System, Inc., a Time Warner Company, is the most trusted source for news and information. Its reach extends to nine cable and satellite television networks; one private place-based network; two radio networks; wireless devices around the world; CNN Digital Network, the No. 1 network of news Web sites in the United States; CNN Newsource, the world's most extensively syndicated news service; and strategic international partnerships within both television and the digital media.
For more information, visit http://www.CNNPressroom.com and follow @CNNpr on Twitter.